Annual Coat Drive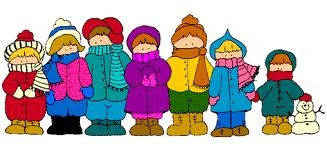 The leaves are turning, the temperatures are falling and it's time to check your closets for gently used, clean items
Items needed: Coats, hats, gloves, scarves, warm sweaters, boots
Collection areas:
• Holy Cross Church in Batesville
• Emmanuel Episcopal Churches in Greenwood
• Tuckahoe Antiques in Nellysford
• Rogers & Associates in Nellysford
Items will be distributed on November 5th at Holy Cross Church at 9 a.m. and at Emmanuel Church at 11:30 a.m.
---
Chuck wagon is here with Cowboy hotdogs & Cowboy chili made with Indian beans, coffee & lemonade. Should be ready by lunch time!
Tuckahoe Saturday June 4th 10am to 5pm. There will be live music inside & outside. Howard Sisk will have an authentic chuck wagon on site for lunch (weather permitting), Ken Farmer of Antiques Roadshow fame will doing free appraisals in the afternoon. Tons of special deals on antiques throughout the store.
---
Free Antiques / Art Appraisals at Tuckahoe Antiques Saturday May 7th from 3pm to 5pm. Ken Farmer has appeared on Antiques Roadshow since its beginning. Ken also appraises entire estates & helps people sell their antiques. Saturday's Event is a benefit to raise money for The Central Virginia Blues Society. There will be a blues jam & yard sale from 11am to 3pm. Tuckahoe Antiques will donate 10 percent of its sales on that day to the cause.
---
Tuckahoe Saturdays Event on route 151 near Wintergreen November 21st 10am to 8pm.
Tuckahoe Saturdays November 21st Event Schedule.
In the morning dealers will set up outside in the grassy areas around the store with art, antiques & vintage items. They should be ready by 10am when the actual store opens. If you want to join us to set up, contact Sarah or Rick via email.
By lunch time the grills will be fired up. The Nelson County Rotary Club will be grilling & preparing lunch. They will be accepting donations for their causes including support for The Nelson County Food Bank & a Scholarship fund for Nelson County High School students.
In the afternoon Ken Farmer of PBS Antiques Roadshow will be doing appraisals, people may bring 1 small item for a free verbal appraisal. This time may also be used to talk to Ken about estate appraisal & liquidation.
Also during the afternoon Christine Wells Vrooman of Ankida Ridge Vineyards will be pouring wine for tastings. She will also be offering wine for sale by the glass, bottle & case.
During this time there will also be live music featuring Junior Moment & Ken Farmer & Friends, a mix of blues, rock & Americana.
We will have many specialists on site including Tim Fisher our favorite furniture restorer & our resident art expert Tom.
Throughout the day Jacob Cannon, award winning film maker, will be taking pictures & filming the event festivities. After the event he will produce a short film capturing the highlights of the day.
We are asking all regular participants & customers with good mobility to park behind the building in the back field, off of Virginia lane so that our customers who have mobility problems can park in the 2 upper parking lots.
If anyone has suggestions to make these events better or wants to participate in some way, feel free to email us.
For this month's Tuckahoe Saturday Special Event we are donating 10% of our sales to Hopes Legacy Equine Rescue a local not for profit organization to help them care for the 70+ horses coming in for a second chance. We are hoping to donate $1,000 or more. We will have activities starting 8am with a vintage & antique flea market. Later there will be live music, food & antique appraisals by our favorite Antiques Roadshow Appraiser Ken Farmer & then more live music into the evening. For more information see Hope's Legacy Equine Rescue
Sarah at 4 with her favorite pony "Fudge".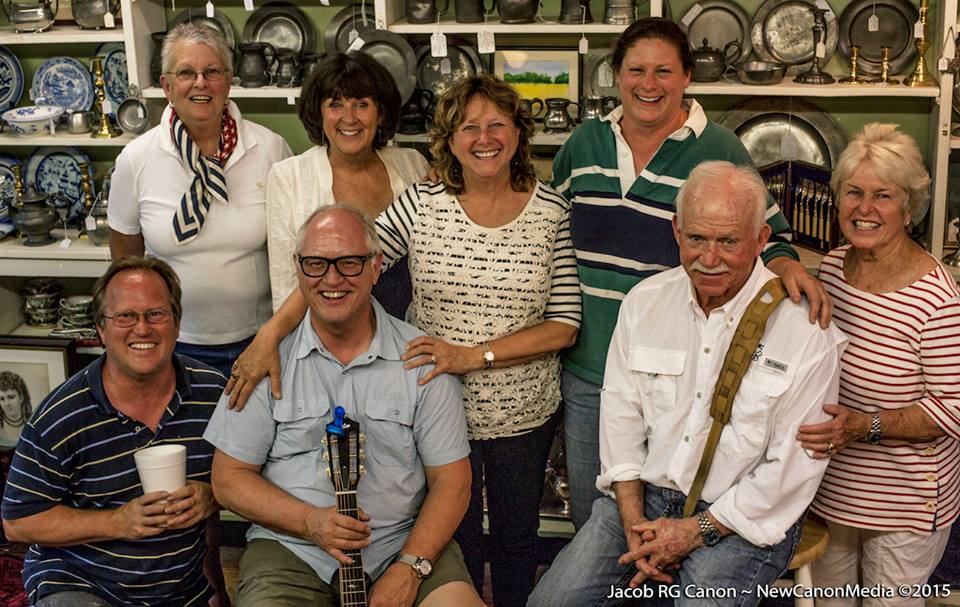 Starting at 8am, many of our favorite dealers will be set up under tents with vintage & antique items. It will be like a mini flea market (no tube socks or beanie babies!)
We will have live music in the afternoon featuring Junior Moment.
Our favorite Antiques Roadshow Appraiser Ken Farmer & his wife Jane Ken Farmer & Associates. They will give people a verbal appraisal when they bring in one or two small items. Ken is a nationally known appraiser & has appeared on Antiques Roadshow since its inception in 1996 as a specialist in folk art, furniture, decorative arts and musical instruments. Ken & Jane have been in this business for over 40 years. Ken will be here appraising from 2pm – 4pm (maybe later).
Many of our in-house dealers will be here to meet with customers. Our resident art expert Tom will be here in the afternoon to discuss his latest finds.
We will offer light refreshments such as fresh fruit, vegetable platters, assorted cheeses & baked goods, & Sarah's cookies.
If you would like to set up with us or participate in some way, for this event or a future event, contact us.
If you are in the area and can come by, please join us. If you can't make it, we hope you will join us for future events.